The biggest exchange hacks in Cryptocurrency history - Part1: Mt. Gox
2020-08-18 | CryptoCurrency.org
Mt. Gox, a bitcoin exchange based in Shibuya, Tokyo, Japan. By 2013 and into 2014 it was handling over 70% of all Bitcoin (BTC) transactions worldwide and went bankrupt in 2004 due to an exchange hack.
The disappearance of $460 million, apparently stolen by hackers, and another $27.4 million missing from its bank accounts – came as little surprise to people who had knowledge of the Tokyo-based company's inner workings. after a leaked corporate document said that hackers had raided the Mt. Gox exchange, Mark Karpeles, CEO, confirmed that a huge portion of the money controlled by the company was gone.
"We had weaknesses in our system, and our Bitcoins vanished. We've caused trouble and inconvenience to many people, and I feel deeply sorry for what has happened," - said Karpeles at a Tokyo press conference where he announced the company's bankruptcy.
This was not the first time the exchange had been hacked: In June 2011, attackers lifted the equivalent of $8.75 million.
Company insiders say that these security "incidents" were largely a reflection of its CEO and majority stake holder, Mark Karpeles - some insiders claim that he was more of a coder than a chief executive who was bored by the day-to-day realities of the job.
The birth of Mt. Gox
In 2011, Mark Karpeles acquired the Mt. Gox exchange from an American entrepreneur named Jed McCaleb. McCaleb had registered the Mtgox.com web domain in 2007 with the idea of turning it into a trading site for the immensely popular Magic: The Gathering game cards - the name Mt. Gox was created as an acronym for "Magic: The Gathering Online Exchange."He never carried that idea, but in late 2010, McCaleb decided to repurpose the domain as a Bitcoin exchange. he site was transferred to Mark Karpeles in 2011 in exchange for six months worth of revenue with Karpeles becoming the largest shareholder and CEO.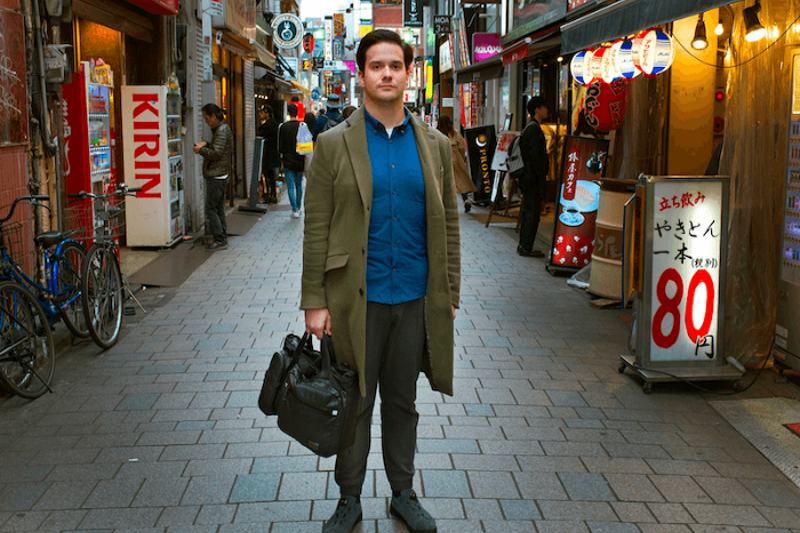 CEO Mark Karpeles (source)
Emerging problems
In its prime, Mt. Gox was considered the world's largest Bitcoin exchange. It handled 70% to 80% of trading volume. Handling so many transactions gave Mt. Gox a pivital role in determining the fate of Bitcoin. In 2013, for example, it suspended trading for several days to cool down the market. Under the surface, Mt. Gox was a disaster in waiting.

logarithmic scaled Bitcoin price history in USD on the Mt. Gox exchange from February 2012 until its shutdown in February 2014 (source: Wikipedia)
Mt. Gox experienced security problems several times during its years of operation. In 2011, hackers used stolen credentials to transfer Bitcoins. That same year, deficiencies in network protocols resulted in several thousand Bitcoins being "lost."
At the beginning of the year 2014, customers expressed frequent frustrations with problems withdrawing funds. Technical bugs prevented the company from having a firm grasp on transaction details, including uncertainty relating to whether Bitcoins had been transferred to customers' digital wallets. In early February 2014, the exchange suspended withdrawals after claiming to have found suspicious activity in its digital wallets. The news of the suspension resulted in the price of Bitcoin plunging by 20%. The company discovered that it had "lost" more than 850,000 Bitcoins, which represented over 6% of Bitcoins in circulation at the time.
In spite of the fact that it was later able to locate 200,000 Bitcoins, the missing 650,000 Bitcoins had a deeply destabilizing effect on the market. The value of the Bitcoins was estimated at over $450 million, with the loss pushing Mt. Gox into insolvency.
The hack
According to leaked documents, hackers had been skimming money from the company for years. The company now says that it's out a total of 850,000 Bitcoins, more than $460 million at Friday's Bitcoin exchange rates. As soon as the company noticed the hack, they worked non-stop to figure out how to solve the problem. At one point, some employees rushed to the Apple store and came back with $5,000 worth of computers that could support the cause - but to no avail. Volunteers were set to work through the weekend, but when they arrived at the company's tiny office that Saturday, there was a surprise. Mark Karpeles had decided to take the weekend off. The two volunteers were flabbergasted.
The future
2019 was a big year for Mt. Gox related news and rumors. There was renewed speculation that Russian hackers were behind the heist and hope that some of the stolen Bitcoins could be recovered. Cryptocurrency entrepreneur Brock Pierce proposed reviving Mt. Gox and refunding customers. However, CoinLab continued to pursue a multibillion-dollar breach of contract lawsuit against Mt. Gox. Lawsuits by creditors could prevent customers from receiving refunds. As 2020 began, the future of Mt. Gox was uncertain.

WSJ headline after Mt Gox recovered more Bitcoins (source)
Key details:
As of 2020, there were ongoing lawsuits involving Mt. Gox, attempts to track down those responsible for the hack, and even proposals to revive the exchange.
Enjoy reading? Please share: